ALTERNATE TITLE: THE ASSASSIN TRIAL HAS APPEARED! IS IT A SHOCKER'S ACTION!?​
---
Yor being upgreaded mean there going to be a lot's of new matches presented for her right now, and one of them would an another fight with the Riders Human Form once again, this time with no very brutal versatility, only skills
Lately i wanted to cracked some of Showa Riders matches albeit the progress on the draft and the ideas of it are pretty slow, it's been pretty steady so no inconcistency even with the other ideas i've making the drafts of it for the Heisei Riders as well
This time, it will be the Rider No. 1 and Rider No. 2 in their human form, the best bros in the franchise
Why 2 against 1? Because outside from the thematic reason, i feel the AP gap are still going to be a problem (i know, 8+ vs 16 ain't that big and both also have the accelerated development, but still...)
Anyway, let's get to the battle!
Summary would be added later
---
Speed are equalized
Both are in-characters
This is the EoS version for Hongo and Ichimonji
Place located in: Himeji Castle

Starting Range: 10 Meters
Win via anything!!
The Genius and The Strength: 0
Inconclusive: 0
---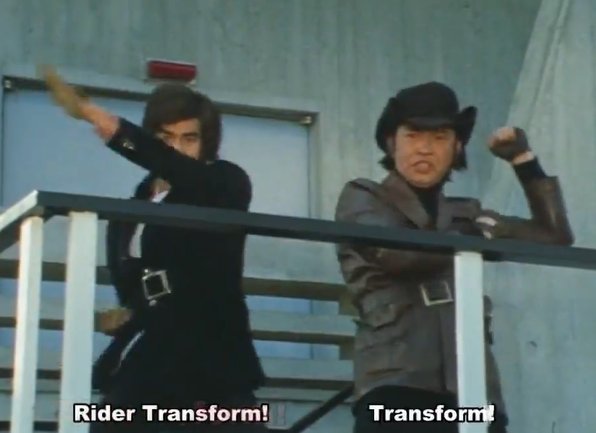 VS

​