Both at High 7-A, Prime All Might and Life-Support Tubes Broken Nine are used

Speed is =

Fight takes place in Musutafu, Japan

Fight ends in K.O, Death, or Incap

Battle Music: Death Battle: Mighty

The World's Symbol of Peace:0

Nine (My Hero Academia):0

Inconclusive:0




The strong will rule over the weak in my utopia. It won't matter if someone is a villain or a hero. Everything is equal before power. That is what a true superhuman society should be.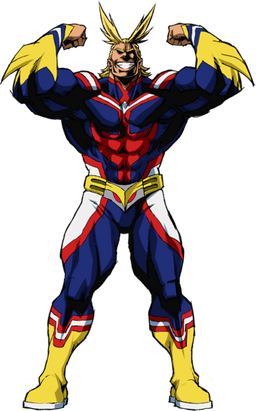 It's fine now. Why? Because I am here!