Blue Doggo Enthusiast
VS Battles
Retired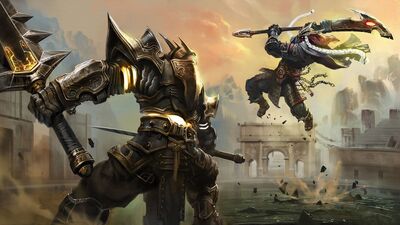 Sixth Round of the 9-A Brackets begins! Our contestants for this round are Eternal Warrior (Reboot), and King Arthur (Legend of the Sword). Click here to see current standings.
Arthur has Excalibur. Speed is Equalized; IDK how big the gap is but Subsonic+ to Subsonic worries me enough. Before ya'll jump on Regen and Resurrection,
it isn't combat applicable
.
Eternal Warrior -
King Arthur - 1 (Mand)
Incon - 5 (Phoenix, Paulo, Spino, Anton, Edward)